Enjoy an environmentally friendly holiday!
The accommodation is as environmentally friendly as we've been able to make it!
What this means to you is a warm and cosy place to stay, no paint fumes or other air pollution, and a cottage that doesn't spoil the beautiful area you have chosen to visit. Have a look at the details of the eco-features below – this is how you will be contributing to a greener and sustainable Dyfi Valley if you come and stay.
Existing walls and features of the stables have been preserved and the original stone, slates and timbers have been used. The wood panelling in the original stalls and tack room was transformed into the present doors. The building has been designed for low carbon emissions and high energy efficiency with the following main environmental features:
Renewable or cleaner energy sources: LPG gas, solar energy, renewable sourced electricity, woodburning stove using our own logs

Solar panels

Reducing energy use and energy losses: thick insulation, draught sealing of roof and walls, draught lobby and porch with glazing (some more solar energy); double or triple glazing of all windows; underfloor heating with 92% efficiency boiler; passive ventilation
Low solvent organic paint on all walls to avoid oil waste and improve the internal environment
LATEST feature is an electric vehicle charging point type 2, now the standard to charge most mainstream electric cars like the Nissan Leaf and Renault Zoe. The unit charges at 32 amps and automatically turns off when fully charged. There's also a 13 amp socket for e-bikes. The cost of charging will be calculated according to battery size and electricity tariff. Thanks to Welsh Road Trips and Sustainable Tourism Powys who funded the installation.
Biodegradable and recycled plastics and cleaning materials are used in the cottage, and recycling bins are provided.
Reviews:  Aug 2019   Love the Eco-stuff (for washing & cleaning)
Sep 2019  We ate out on the patio every day …. brilliantly equipped kitchen.   Wonderful addition to have a (vehicle) charge point as it is really hard to find holiday cottages with this facility.
Nature and scenery
There is a bird feeder by the cottage and a Nature Diary to encourage visitors to enjoy wildlife and see the variety in the Dyfi valley. Artists choose Yr Hen Stablau to enjoy the scenery in the valley: thanks to Charles Sinclair for his brilliant sketches of the Dyfi river and the Barn.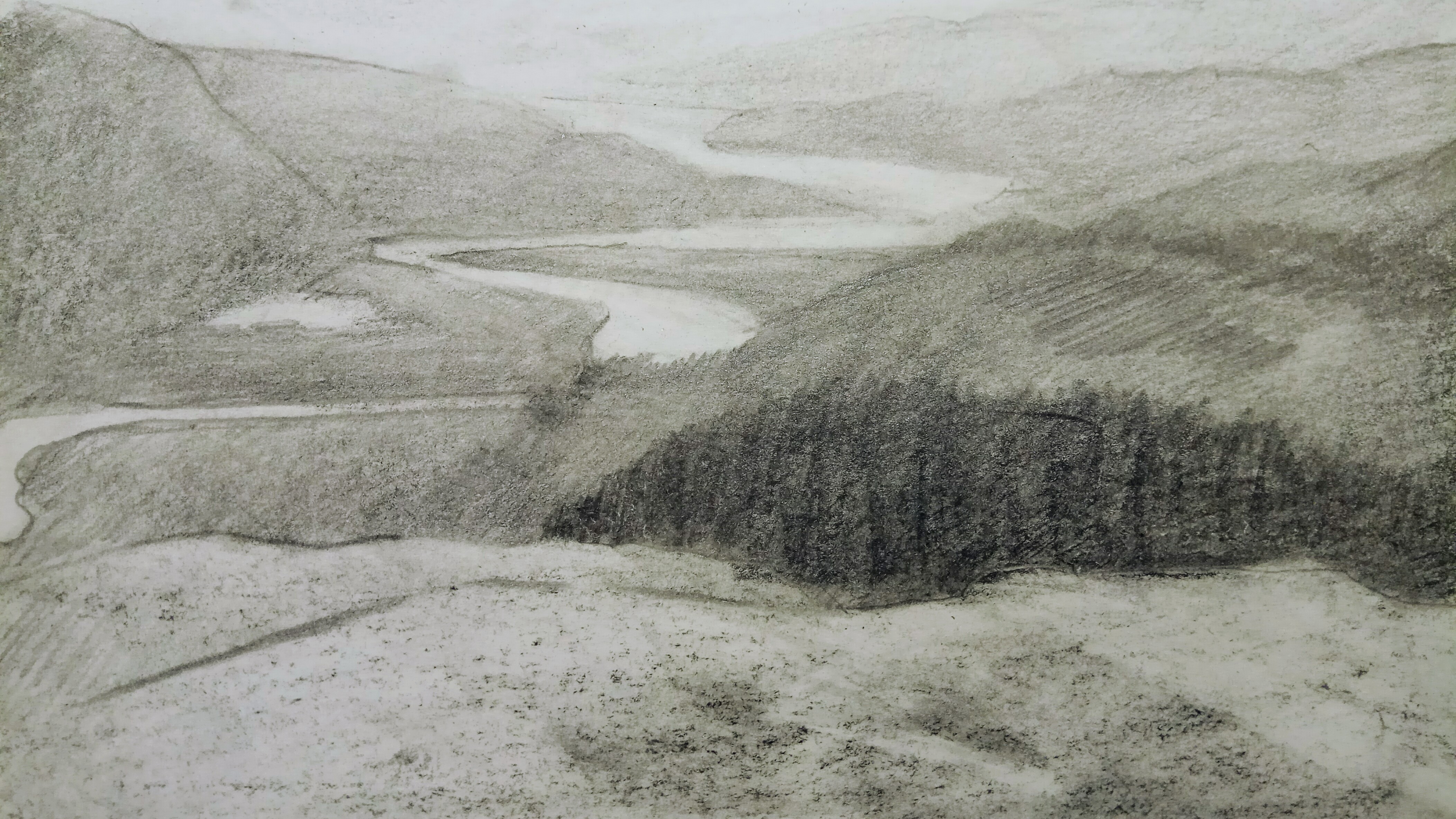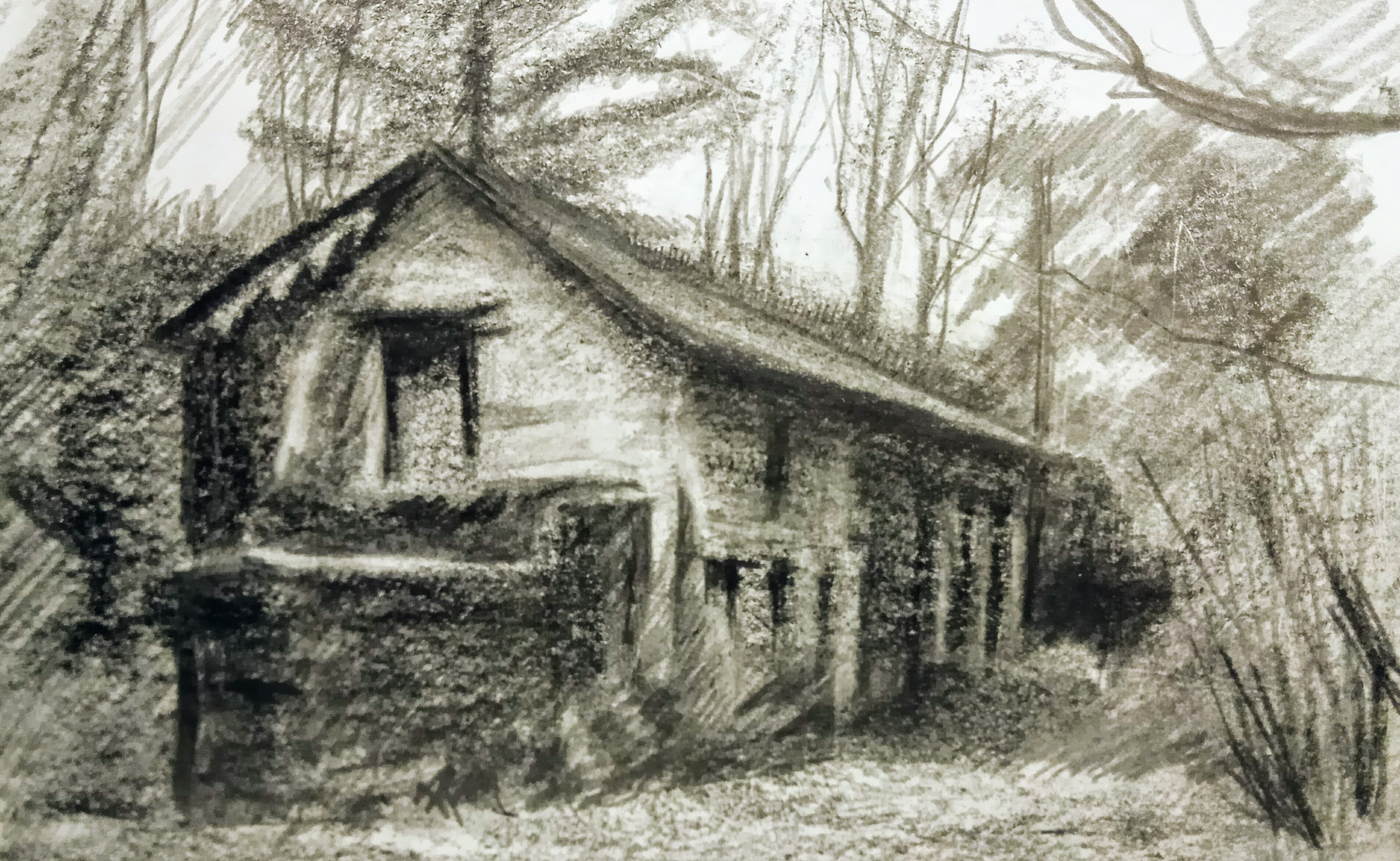 On a clear night there is a good view of the stars – Snowdonia National Park is recognised as a Dark Skies area.  There is a planoscope, binoculars and information on astronomy in the cottage.  The Cambrian Mountains destination of Wales has just opened a new astro-tourism trail recognising its recent accolade as one of the UK's top spots to go star-gazing. Six stellar places  have been awarded Dark Sky Discovery Site status, putting them right up there on the celestial map. The nearest to Yr Hen Stablau is the aptly named Star Inn Pub in Dylife – see more on Discover Dark Skies.
Local and sustainable economy
The cottage has been equipped by buying locally and sustainably. All furniture and fittings come from local suppliers (Dyfi Valley, Aberystwyth and Llanidloes), or from Welsh, Fairtrade, organic or recycled goods suppliers. List of suppliers in the cottage.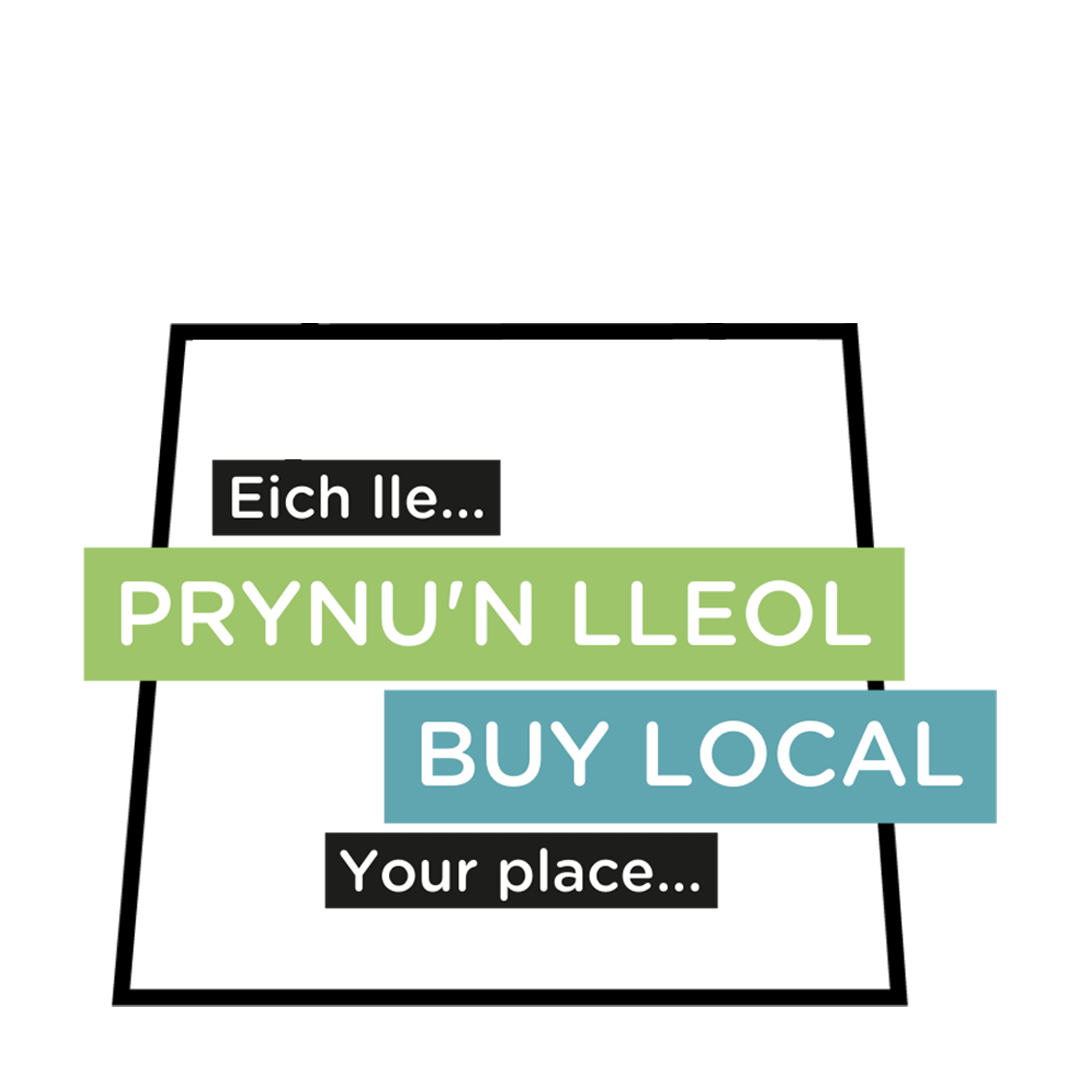 The cottage is in the Dyfi Biosphere, a river catchment area which includes nature reserves at Ynyslas and Ynys-hir, the river Dyfi estuary and the towns and villages in and near the valley.
'Biosphere' is the title given by UNESCO in recognition of the diversity of the area's natural beauty, heritage and wildlife, and for the community's efforts to contribute to a more sustainable world.
Yr Hen Stablau is contributing to this by respecting the environment, conserving energy, supporting local businesses and shops, encouraging visitors to enjoy and understand nature conservation, promoting knowledge of Welsh language, promoting local events, and providing beautiful accommodation.  We are signed up to the Biosphere Tourism Charter shown here: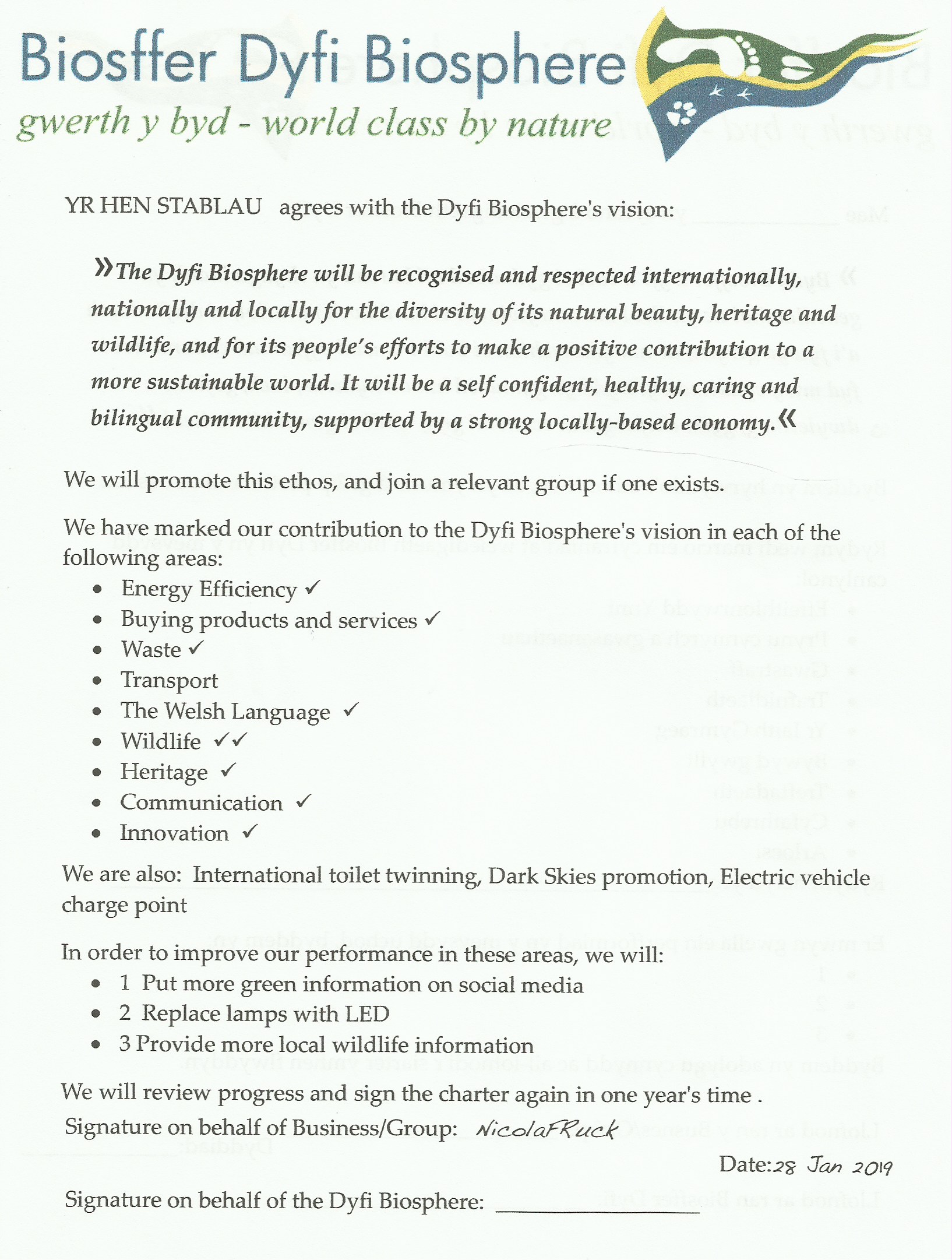 FEE International Environmental Award Green Key 2023