An accessible holiday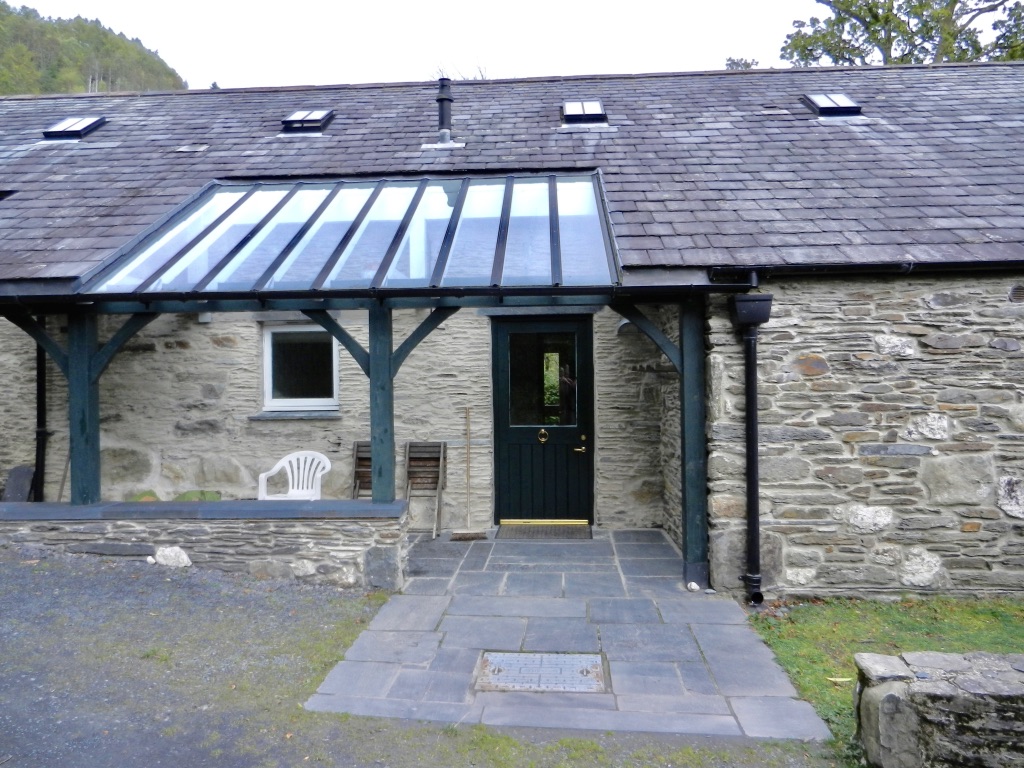 We want Yr Hen Stablau to be accessible to all. The drive up to the cottage leads to a flat paved slate entrance, a covered porch with level slate slab floor, and then into the lobby, also a flat slate floor.
The whole of the ground floor of Yr Hen Stablau is wheelchair accessible, and the doors are all 800mm wide or wider. All doors open 90° back or further and all rooms are laid out to have clear wheelchair entrance, as tested by the many wheelchair visitors here since we opened in 2006. All doors to the outside have low kleertred sills for easy wheeling.
Comments: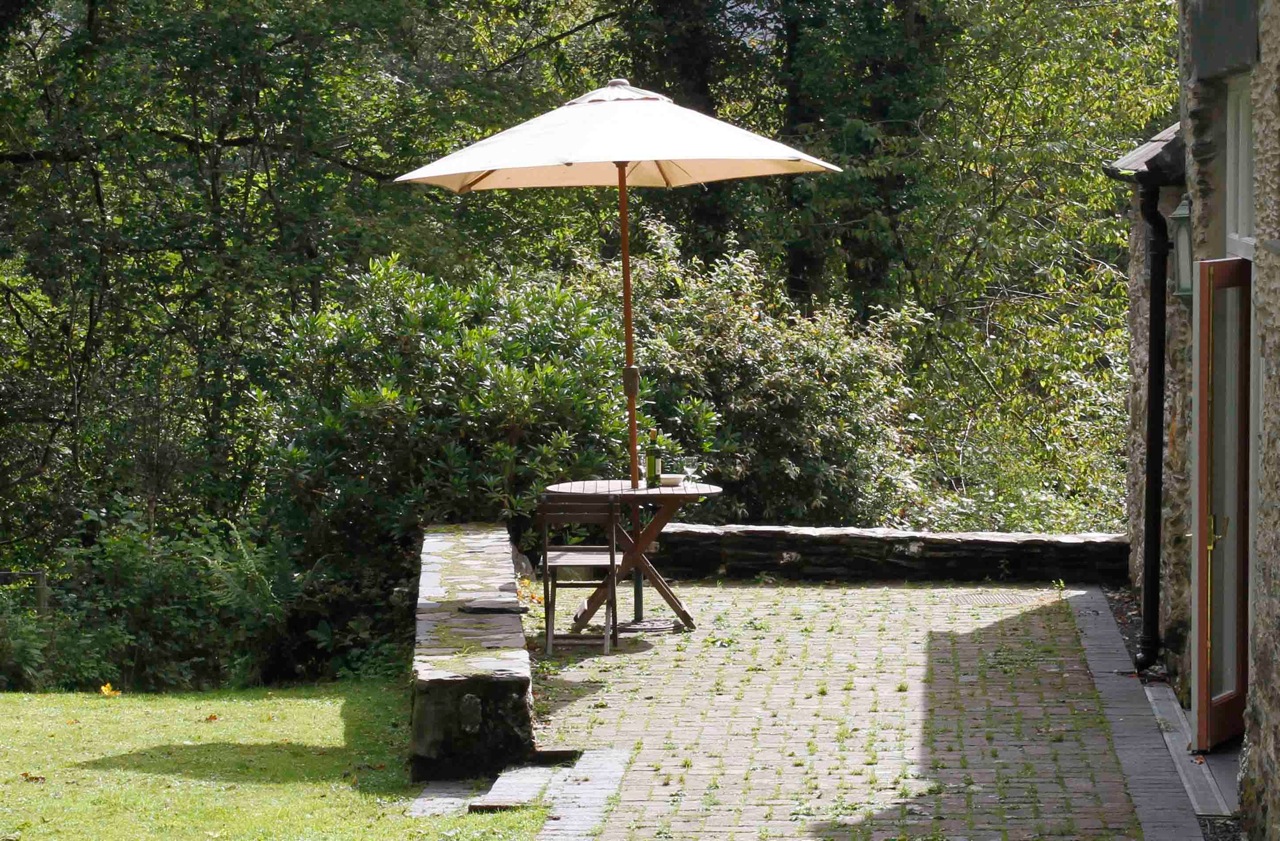 July 2021 "I miss the lovely flat terrace and accessibility of the ground floor openings. Lots of wheelie walker practice was done in the lovely space.  I use a walker as my balance isn't perfect as an MSer, and it is important to keep in good form, taking steps carefully with good posture.  Your terrace was the perfect place to do it, even when everyone else was there getting on with their own thing."
Sep 2018 "Thank you for your warm welcome..  We chose the cottage 1) for the downstairs and accessible facilities, 2) ability to bring our dogs and 3) location and seclusion.  The vision, care and sustainability of this cottage is outstanding."
July 2010 "Enjoyed this lovely converted "old stables" house very much.  As an extended family the space to move about was much appreciated by toddlers and a wheelchair user."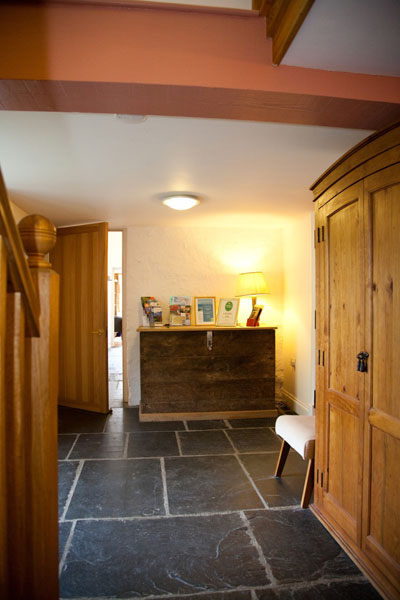 On the ground floor are a double or twin bedroom, shower room and toilet (see Photo Gallery), sitting room, kitchen/ dining room and hall.  There is wheelchair access to the terraces front and back, which are very popular for birdwatching, sitting in the sun and eating outside. There is a mobile hoist available on request, ramp for the toilet, risers for beds and chairs, and an armchair commode, all free of charge. Please bring your own hoist sling.
The shower room has roll-in shower, hand basin, WC, grab rails, lever taps, shower stool and plastic chair, and underfloor heating.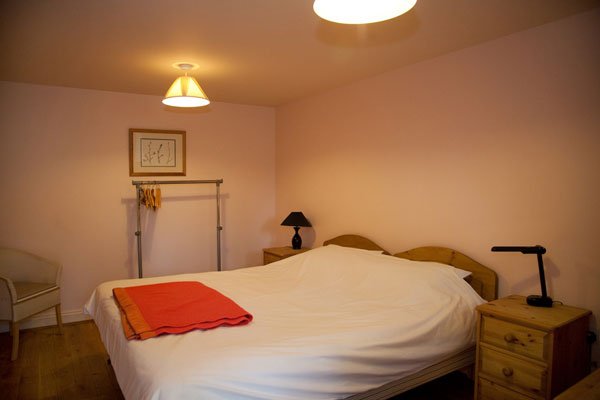 All door handles are disability friendly, the basins and kitchen sink have lever taps, and the colour scheme is planned for good visibility of doors, windows, handles, floors, worktops and cupboards.
The cottage is light with plenty of windows, skylights and lights inside and out.
There is a radio, CD player, satellite digital TV with Freeview and DVD player, and free Wifi.
We can arrange free transport on arrival from the railway and bus stations in Machynlleth and help carrying luggage on request.
For more information about disability friendly travel see AccessAtLast and Euan's Guide