The history of Yr Hen Stablau, Pantlludw
Yr Hen Stablau was a working stables about 100 years ago with stalls for four horses. These would have been used either for farming on the Pantlludw and Esgair estate (in nearby Pantperthog) or for carriages.
Horses' bones, traditionally buried for good fortune, were found under the corners of the building during the renovation, and were reburied.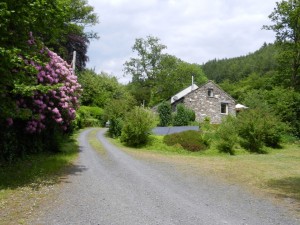 Pantlludw has been the home of Matthews and Ruck families since 1821 when it was built for the aunt of Richard Matthews from Llanwrin.
Richard's daughter Mary Anne married Laurence Ruck from Kent and they lived in Pantlludw in later life and developed the garden and buildings. Laurence's initials are on the plaque on the east wall of Yr Hen Stablau.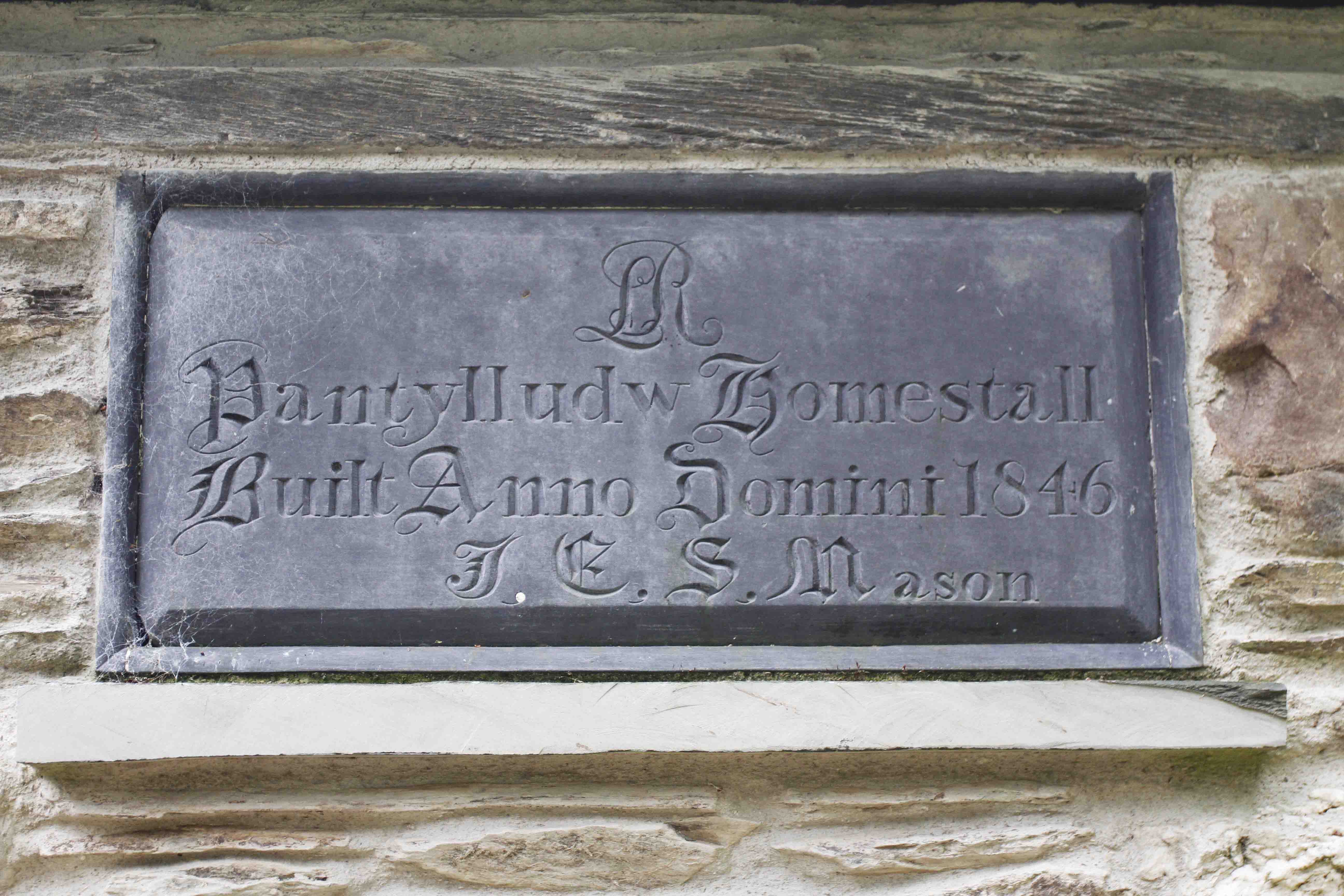 Mary Anne, Nain (grandmother) to the family, was a very active member of Meirionnydd society, proud of being Welsh, a creator of the garden at Pantlludw, a regular visitor to London, daily letter writer, and embroiderer.
A newspaper tribute when she died, aged 83, said that she was "upright, self-reliant to the very last, keen, unflinching, bold… a centre for attraction for old and young, an increasing stimulant to thought and action in all".
Berta Ruck, novelist, (1878-1978) was a granddaughter of Mary Anne, spent many summers staying here and described Pantlludw in her autobiographies (A Storyteller Tells the Truth, A Smile for the Past) and in her fiction.
She wrote romantic novels and stories with historical detail and social comment and was still being published in her 80s (some titles: Sir or Madam?, A Land-girl's Love Story, Rendezvous at Zagarella, Love at a Festival). Copies of some of her books are in the cottage.
The celebrated golf writer Bernard Darwin (1876-1961), grandson of the naturalist Charles Darwin, and longtime golf correspondent of The Times and Country Life, was another of Mary Anne Ruck's grandchildren who spent holidays at Pantlludw, practising his swing under the 1000-year old yew tree on wet days, competing with his grandfather on the croquet lawn putting course, and playing serious golf with his father and uncles Arthur and Richard Ruck on the course they created at Aberdovey in the 1880s.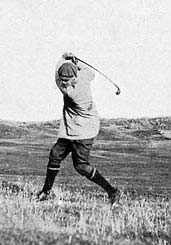 Darwin wrote extensively about Pantlludw and Aberdovey in his articles and autobiographical books, Green Memories and The World That Fred Made, and the "tiny house with a huge veranda perched on a hillside in a great wilderness of garden and woods" is remarkably little changed since his day.
The small lake at the top of the hill, Llyn Ruck, was dug out for boating and fishing in the 19th century.
We hope you will go up to see the lake. By staying here, you will be writing the next chapter in the history of Pantlludw and its Stables.
Review from July 2019: We have been coming to Yr Hen Stablau since 2007 and never run out of things to do or places to visit.  Wildlife at Yr Hen is plentiful ….. boat trips from Newquay are well organised , we saw bottlenosed dolphins, jellyfish and kittiwakes…. We climbed Cadair Idris … stunning views… Wednesday market never disappoints … Best of all go to the top of the hill above Yr Hen Stablau (to the lake ) for amazing views.
Mid Wales Tourism for more information on the local area.